Extract from the Echo in 1981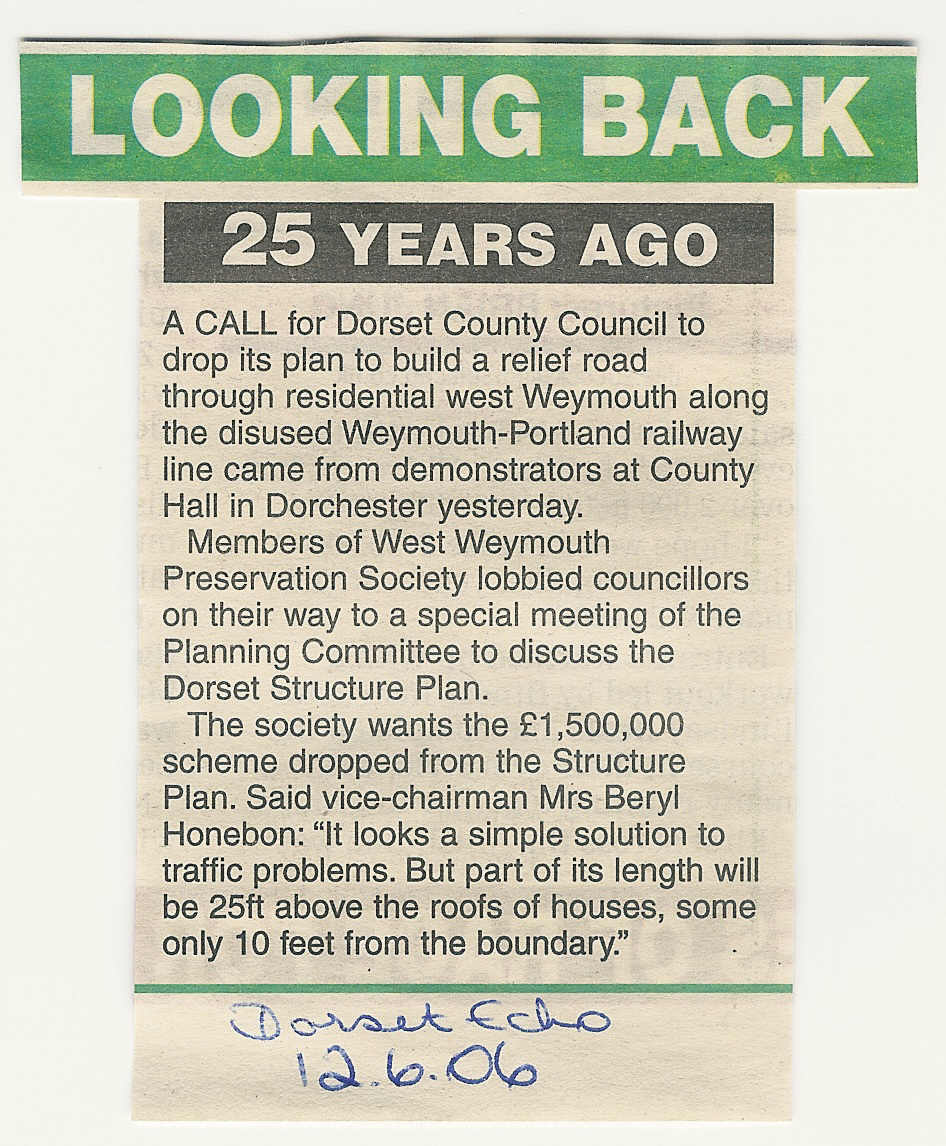 Our predecessors saved the trail for us. They made the trail possible by their foresight and common sense. Protesting was a brave thing to do at that time. Mass protests against road building were uncommon. Few believed then that new roads meant more vehicles. Twenty years later the Rodwell Trail was opened to the public. If the road builders had had their way Portland Harbour would be almost encircled by a major road. Green space and lovely beaches would have gone for ever.
We are again under threat in this part of Dorset. Plans are afoot to build a major road through the Downs between Dorchester and Weymouth. Weymouth and Portland Borough Council are also determined to build on our famous sea front. They want a second home complex in the Pavilion area which could rise to six storeys high. It would dominate the bay and block distant views.
Local people are again ahead of the game. Some Councillors supported by officers have ideas more in common with the 1980ís than today. Another Twyford Down here in lovely Dorset would do nothing to improve traffic flows. But it would ruin our downs for ever. If you want to know more please click on the links.