All About the Trail
For many years locals have cycled from Weymouth to visit Portland Bill. This was made easier and more pleasant when the Rodwell Trail to Ferry Bridge opened in the year 2000. We are now progressing the continuation of the route to Portland Bill. Our objectives, shared by Sustrans and our other supporters, is to have a safe route which can be used by families. It will serve the local community and provide a superb tourist attraction. Local MP Jim Knight says "I am keen to press for an improved cycle link between Weymouth and Portland as the top priority in the Borough".
Seen from the trail the seal is sun bathing on Sandsfoot Beach
The route is the backbone of our plan and offers superb views along the Jurassic Coast. It also gives access to areas of great heritage and wild life interest. You can try it today though you may have to walk parts of it. All of it is on public rights of way.
Connect2 will facilitate the opening of the whole route to Portland Bill. The bridge across Newstead Road will give easy level access for all direct from Weymouth town centre and Westham. The current accesses in this area are much too steep for wheel chairs. As part of the project the Councils are building a safe route from Ferry Bridge to Portland.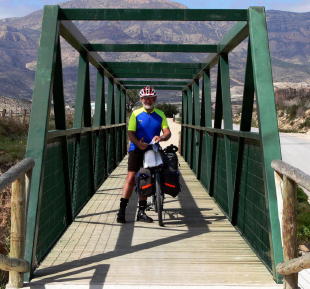 Newstead Road is a barrier to access for many, especially the disabled.
The trail gives safe access to the Olympic Sailing Academy for athletes and visitors. It also serves the community by linking to schools and work places. We are keen that the trail will enhance and blend in with the local environment. It is proposed that the section between Ferry Bridge and Castletown be paved with a material which will do no harm to the endangered plants which exist here. The remaining sections would be surfaced in sympathy with the surroundings on Portland to meet the needs of users. It will make a significant contribution to the success of the sailing events at the 2012 Olympic Games.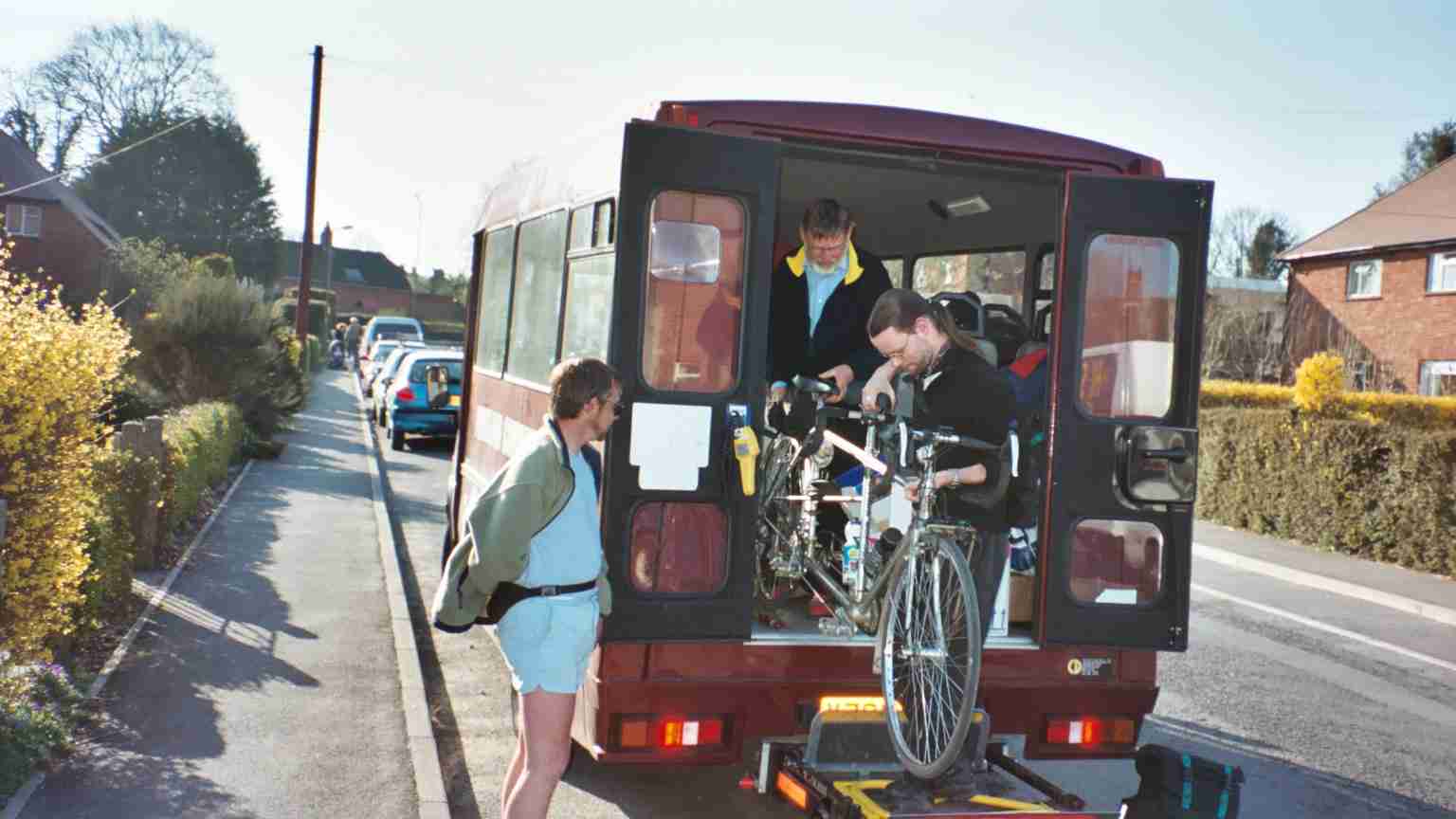 Patrick owns this tandem but he is blind.
As an attraction for visitors it will rival such well known routes as the Camel Trail in Cornwall. Because of this it is likely to improve the local economy by £1 million per annum. Furthermore, people will come throughout the year and not just in the summer.